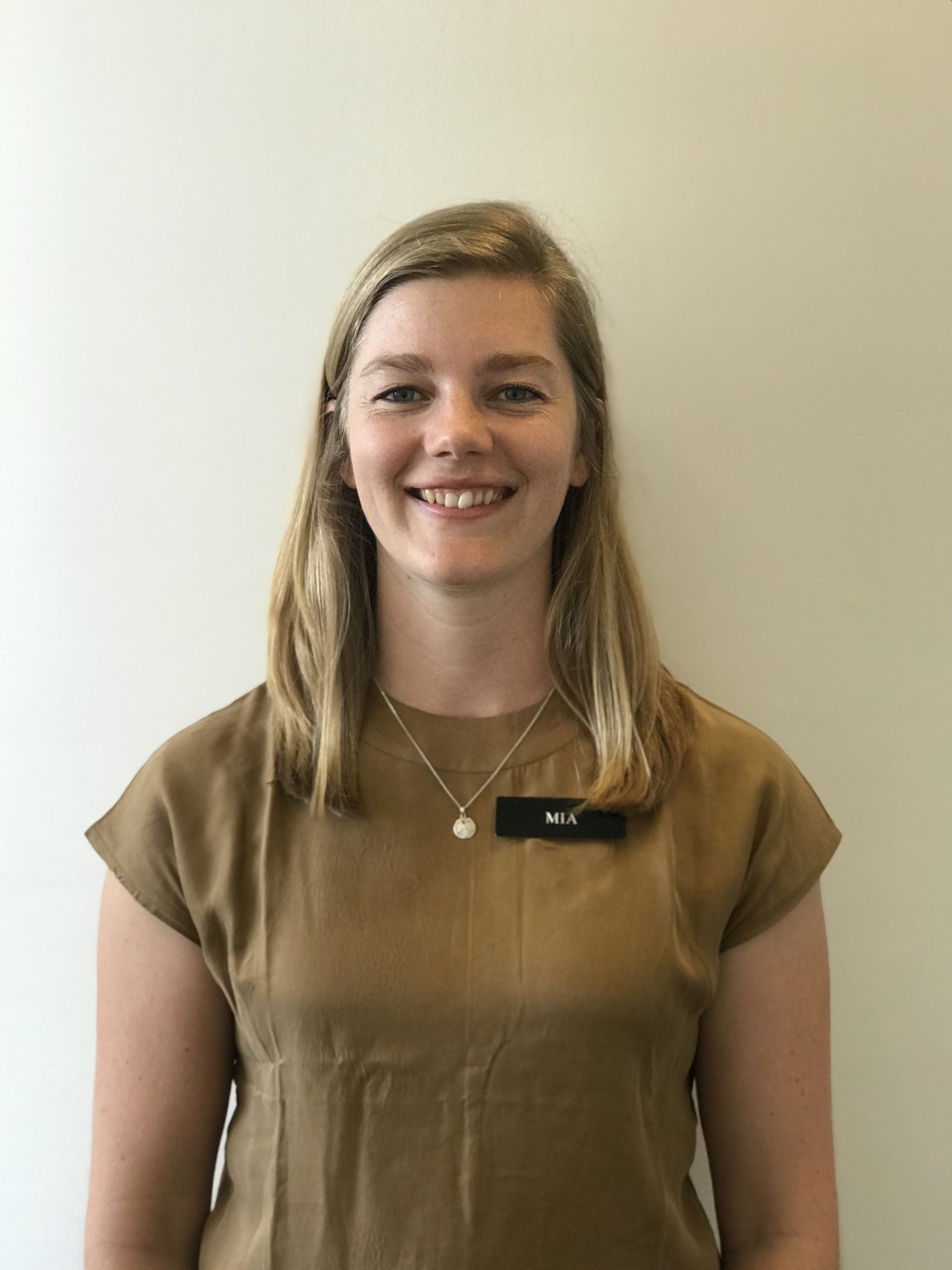 Senior Occupational Therapist
Practitioner of Hand Therapy
Mia graduated in 2012 with a Bachelor of Science in Occupational Therapy from the University of Cape Town. Mia was afforded the opportunity to work in both the public and private health care sectors in South Africa where her passion for hand therapy was ignited having been exposed to a wide range of injuries. Mia has been working in the field of hand therapy full time since the start of her career and has a special interest in education and climbing related hand injuries.
Mia served on the executive committee of the South African Society for Hand Therapists from 2015 – 2018 and joined a medical outreach team who traveled to Madagascar in September 2015 to provide workshops in support of the development of Occupational Therapy there.
In her free time Mia enjoys surfing, swimming, reading and exploring the outdoors.
Senior Occupational Therapist
Practitioner of Hand Therapy
Tammy graduated in 2013 with an Honours in Human Kinetics and Ergonomics from Rhodes University in South Africa. Following this, she went on to complete her Master's Degree in Occupational Therapy at the University of Queensland in Brisbane.
Tammy has worked in a variety of clinical OT areas whilst at the Gold Coast University Hospital in QLD, before relocating to Sydney and working at St Vincent's Hospital in Darlinghurst.
Hand Therapy quickly became her passion and preferred area of practice after being exposed to a diverse range of hand and upper limb conditions. Tammy has a passion for facilitating a full recovery in people who have experienced hand injuries of a traumatic nature, sports-related conditions and paediatrics.
In her spare time, Tammy enjoys socializing, spending time at the beach, and going to spinning and yoga at the gym.
Emilie graduated from The University of Sydney in 1996 with a Bachelor of Applied Science (Physiotherapy).
She spent her university years at The Women's College representing in swimming, diving and athletics.
She worked as a volunteer Physiotherapist in rural  India for 6 weeks in 1996. In 1998 she returned to India as a Clinical Supervisor for Sydney University for 2 months with ActionAId India.  In 2000 she was a volunteer Physiotherapist at the Paralympic Games supporting the sailing teams.
She has volunteered with Orthopaedic Outreach in Fiji  since 2005 on 18 trips. Emilie co-ordinates all aspects of the 14 + strong Hand surgical and allied health team, along with her two children on every trip. Both of her children join the team on this trips and they run a book donation project for Fijian children.
In 1997 she first worked as a Physiotherapist at Gosford Hospital. And later at Sydney Children's Hospital, Randwick.
In 2001 her sailing interest took her to the Isle of Wight as a Physiotherapist in 2001.  She also worked as a ski instructor in Austria.
Emilie was a Hand Therapist at the Royal North Shore Hospital Hand Unit for a year, then becoming Senior Hand Physiotherapist at Prince of Wales Hospital from 2002- 2009.
She managed a busy adult caseload including quadriplegics and complex paediatrics, undertook research and presented papers at national  and international conferences.  She also established a second monthly state-wide hospital meeting of Hand Therapists.
The calm and experienced voice of Kathryn will likely answer your phone call and schedule your appointment. She is well placed to answer most questions but will refer to the therapists for anything related to any specifics of your injury.
Clare graduated from the University of Sydney with a Bachelor of Applied Science (Physiotherapy) in 2000 and worked at The Prince of Wales Hospital as a graduate.  She then found her love of Hand Therapy and worked in various private practices in Sydney and also in the NHS in the UK before founding Bondi Junction Hand Therapy in 2010.
She holds the following qualifications:
Graduate of Australian Institute of Company Directors (GAICD) and is currently a Board Member of the Maple-Brown Family Foundation and St Jude's Early Learning
Accredited Hand Therapist as awarded by the Australian Hand Therapy Association and Certified Hand Therapist as awarded by the Hand Therapy Certification Commission (USA)
Member of Philanthropy Australia and the Australian Physiotherapy Association
Registered Physiotherapist with Australian Health Practitioner Regulation Agency