Lucille Roberts
Principal Occupational Therapist
Practitioner of Hand Therapy
Lucille graduated in 2003 with a Bachelor of Occupational Therapy from the University of Queensland. In 2011 Lucille also became a Certified Hand Therapist after passing the exam and meeting the experience criteria.
Lucille has worked in a number of OT clinical areas, enjoying the variety that OT has to offer, including working rurally for a year, and also working for the NHS in England.
Over the years hand therapy has become her preferred area of practice.  She really enjoys working with the patients through their recovery and seeing them regain their hand function.  She has been working consistently in hand therapy since mid 2007.
Outside of work she enjoys socialising, likes to cook and collect recipe books and loves to read.
Clare Maple-Brown
Practice Owner
Practitioner of Hand Therapy
Clare graduated from The University of Sydney with a Bachelor of Applied Science (Physiotherapy) in 2000. She worked for a year in various physiotherapy fields at The Prince of Wales Hospital, before specialising in Hand Therapy in 2002.  She has since worked in two Hand Therapy private practices in Sydney and in the NHS in Great Britain, before opening Bondi Junction Hand Therapy in 2010.
Clare is a Certified Hand Therapist, a full member of the Australian Hand Therapy Association and the Australian Physiotherapy Association.  She presented to the NSW Hand Interest Group in March 2014 on "Tendinopathy" and  in October 2014 at the Australian Hand Therapy Association Conference.  She was on the organising committee for the 2011 Australian Hand Therapy Association Conference and also presented at that Conference.
She is passionate about the importance of our hands and strives to maximise recovery after injury.

Mia McKellar-Basset
Senior Occupational Therapist
Practitioner of Hand Therapy
Mia graduated in 2012 with a Bachelor of Science in Occupational Therapy from the University of Cape Town. Mia was afforded the opportunity to work in both the public and private health care sectors in South Africa where her passion for hand therapy was ignited having been exposed to a wide range of injuries. Mia has been working in the field of hand therapy full time since the start of her career and has a special interest in education and climbing related hand injuries.
Mia served on the executive committee of the South African Society for Hand Therapists from 2015 – 2018 and joined a medical outreach team who traveled to Madagascar in September 2015 to provide workshops in support of the development of Occupational Therapy there.
In her free time Mia enjoys surfing, swimming, reading and exploring the outdoors.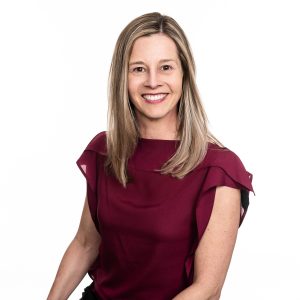 Leith Nicholson Schmidt
Senior Occupational Therapist
Practitioner of Hand Therapy
Leith graduated from the University of Queensland in 1993 with a Bachelor of Occupational Therapy. After 2 years working in Paediatrics, she specialised in Hand Therapy. She worked in London, UK in both public and private hospital hand therapy and rheumatology departments from 1996 to 2005.
From 2005 – 2013 she developed Hand Therapy Specialists: private hand therapy clinics in London and Kent. She returned to Australia and worked in a private hand therapy clinic in Macquarie Street in Sydney for 3 years before joining the dynamic team at Bondi Junction Hand Therapy. She is also setting up her own practice Harbour Hand Therapy in Balgowlah in Sydney.
She completed her Internationally recognised Hand Therapy Certification in 2012. Leith is an Accredited Hand Therapist as awarded by the Australian Hand Therapy Association. Leith has extensive experience in managing chronic, acute and traumatic hand injuries with a special interest in Paediatrics.
She has two little girls and is settled with her husband in the northern beaches. She enjoys mountain biking, skiing and ocean swimming.

Kathryn Graham
Practice Manager
The calm and experienced voice of Kathryn will likely answer your phone call and schedule your appointment. She is well placed to answer most questions but will refer to the therapists for anything related to any specifics of your injury.